Wondering what to do this July?
Here are some ideas for activities to do this month!
Saint Louis Art Museum is viewing works of art through the lens and themes of some of our favorite films, w
hile we are not gathering on Art Hill this summer.
Join virtually as the presenters explore facets of paintings, decorative arts, sculpture, and more from the SLAM collection, then focus on the entertaining and sometimes unexpected connections to these popular movies.
These short programs will be available on-demand beginning

July 5 until July 31

.



Here is your opportunity to clean out your clutter as a vendor or to collect a rare treasure as a buyer. Pre-registration for vendors is required as limited space is available. Admission is free. $25/vendor table. This will be held on

July 17, 2021, from 8:30 AM to 1:00

PM

at 9801 Mackenzie Road, St Louis, Missouri 63123. For more information or to register call (314) 615-8822.

History, culture, architecture, and exercise–what could be better on a Saturday morning?
Explore the fascinating history, culture, and architectural legacy of Downtown St. Louis from the city's founding through its current development. They offer two regularly scheduled tours on

Saturdays at 10 am from June 19 to October 31

.
Tours are limited to 10 people and last about 2 1/2 hours, covering about two miles at a leisurely pace. Tickets are $10 and are available on their website (children under 12 are free).
You'll soon be able to walk through the swirling landscape of "The Starry Night", a colorful field of flowers and other favorites from Vincent Van Gogh.

"Beyond Van Gogh: The Immersive Experience" is coming to St. Louis this fall.
The exhibition will be featured at the new Starry Night Pavilion on the grounds of the Saint Louis Galleria

from Sept. 16 through Nov. 7

. This will be open from

10 a.m. to 10 p.m. Sunday through Thursday and 10 a.m. to 11 p.m. Friday and Saturday

. Four entry times will be available each hour. Ticket prices begin at $33.99 for adults and $19.99 for children ages 5-15. Children under 5 are free.

Experience

Origami in the Garden

as the sun goes down. Whether enjoying an after-work walk, spending quality time with the family, or meeting friends for a patio drink and live music. This event is held

every Thursday and Friday evening, from June 3 to August 27, 6:00 pm - 9:00 p

m.

Free for children 12 and under and for

Members festival-level and above.
To purchase tickets, click

here

.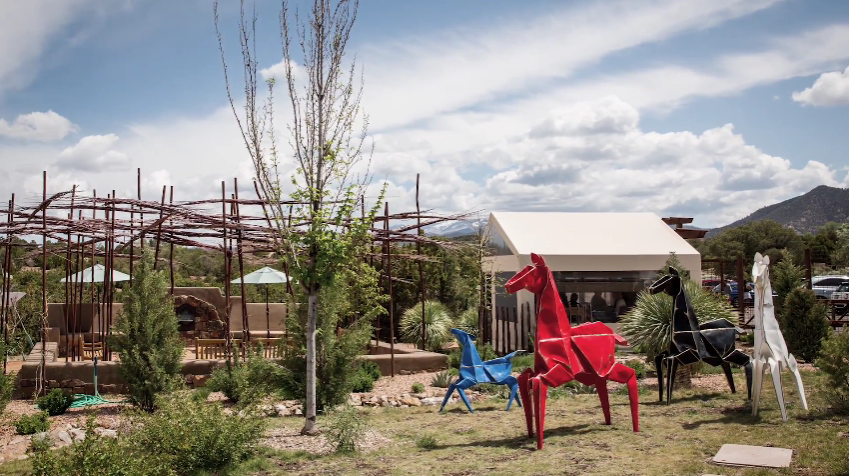 Thank you!

- The Curated Properties Team