Happy New Year! As 2023 is off to a great start for our real estate team, I thought it would be helpful to share some insights on what we can expect from the 2023 real estate market. And as we look to the future, it is often helpful to review the past for insight on where we are headed. The data geeks will love this update as I have compiled historical trends for the last 10 years in St. Louis County with some commentary below.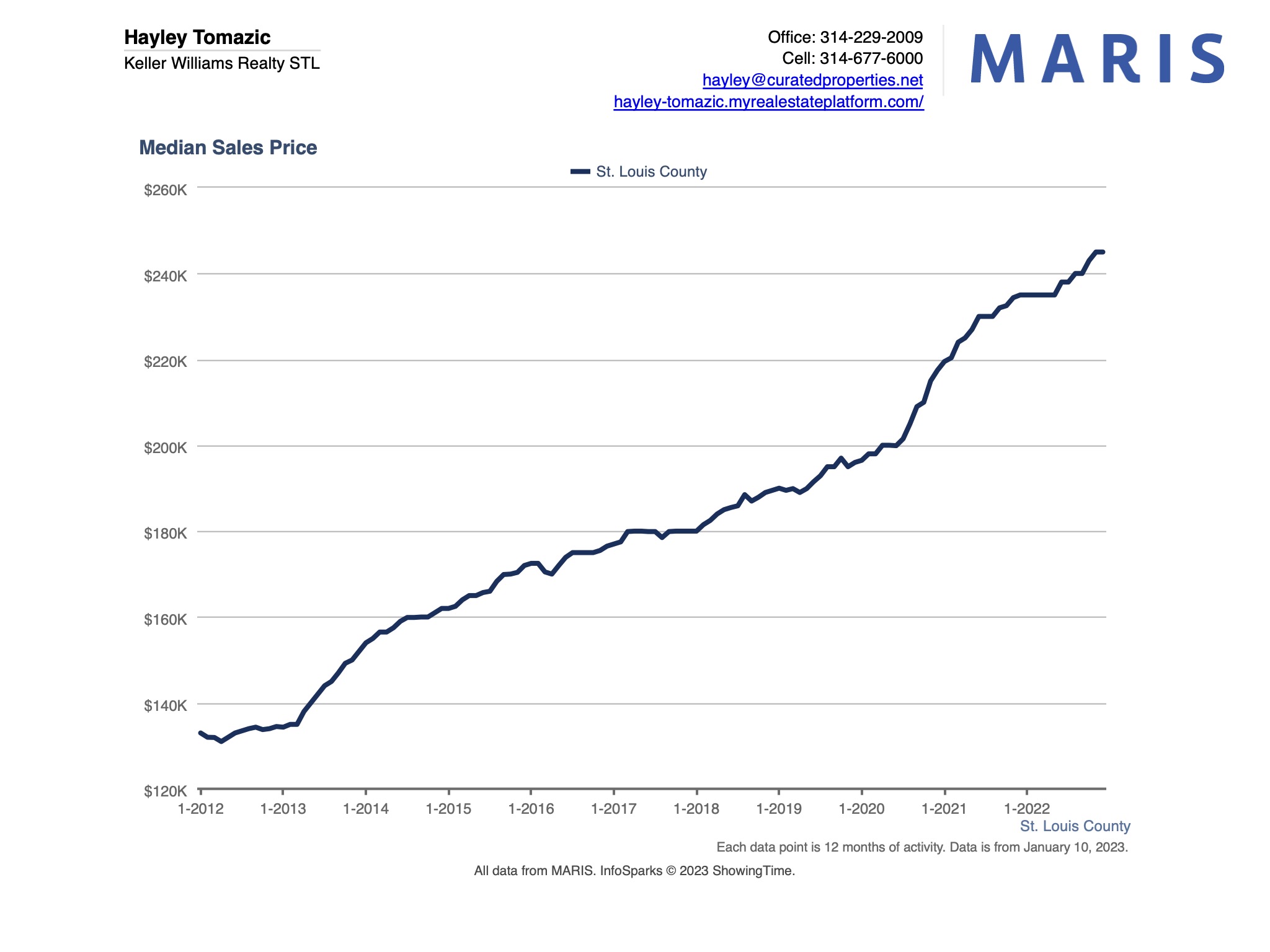 First, let's look at the median sale price for St. Louis County for the last 10 years. For 2023, the median price was $245,000, over $100,000 higher than 10 years ago.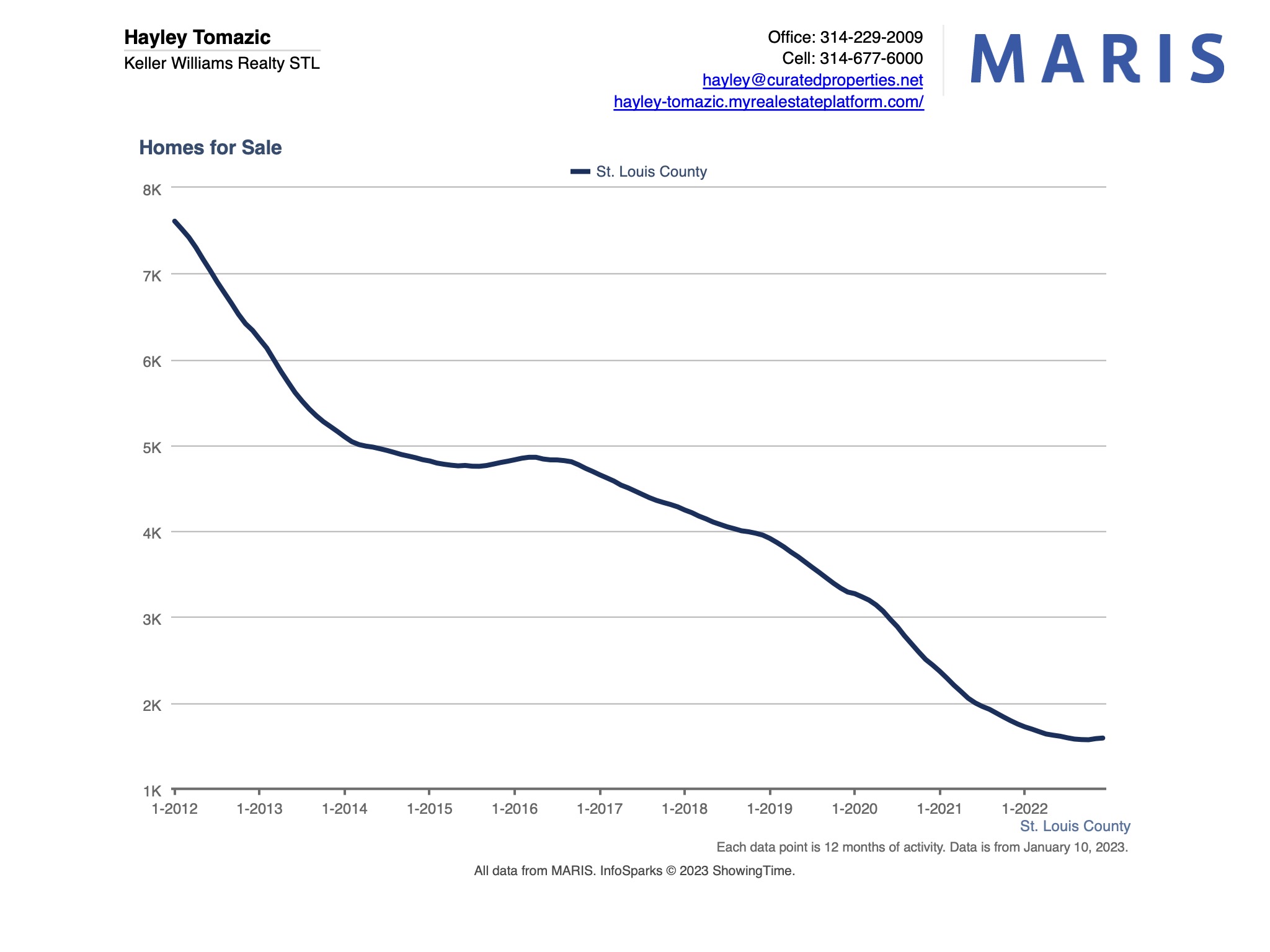 This next graph I find very important to pay attention to. This is the number of homes for sale over the last 10 years. As you can see, we have watched inventory continue to decline. It is interesting to note that is starting to increase as of end of 2022. Will this provide some relief for buyers? Most likely from the pandemic highs of 2020-2021, yes. However, we are nowhere near a buyers market when it comes to inventory levels. With many homeowners locked into low interest rates, we do not expect inventory to increase dramatically.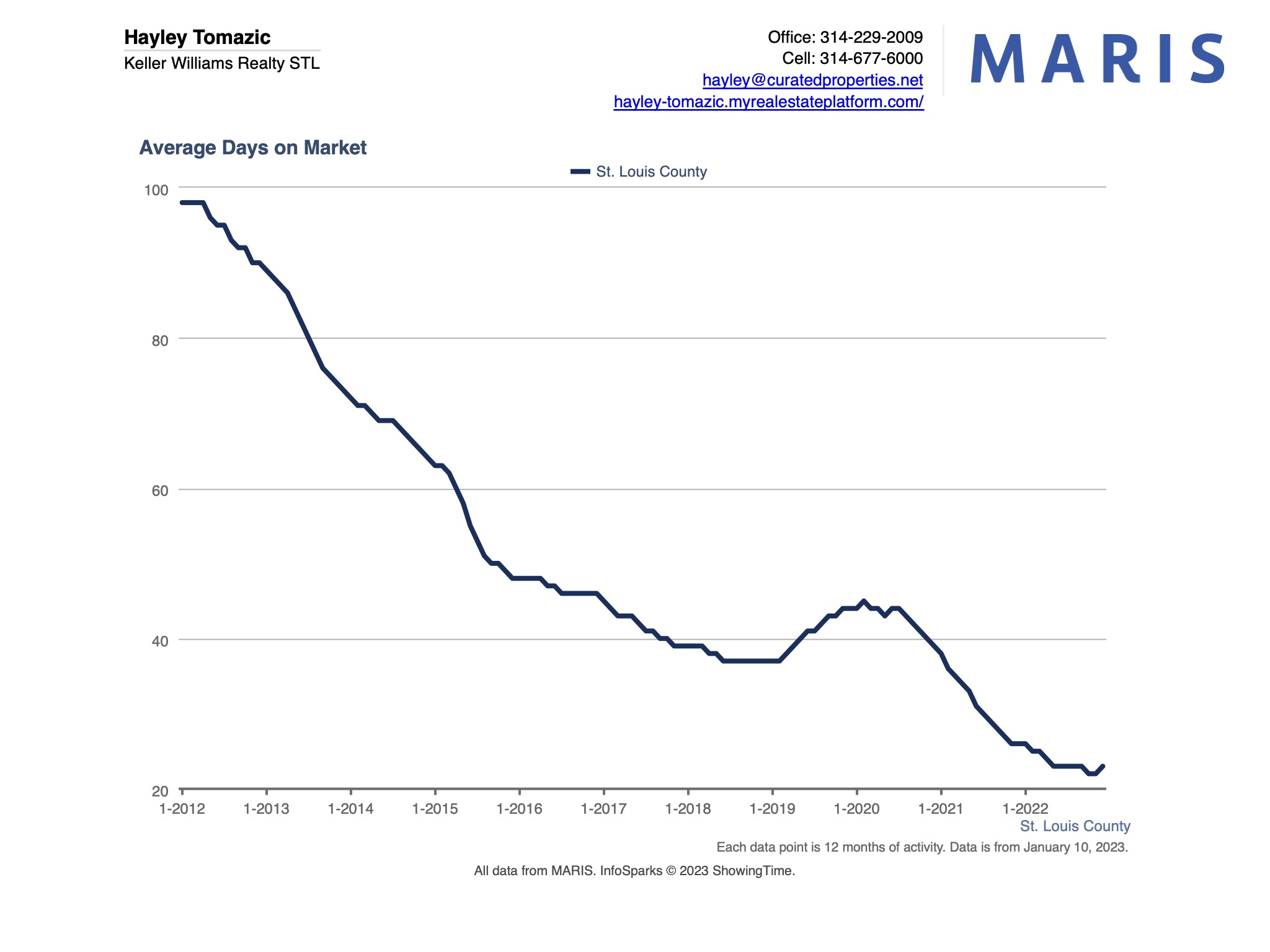 Average days on market are still very low historically. Its interesting to see the spike in 2020 when the pandemic hit when the housing market momentarily froze, and then exploded with lower inventory than we have ever seen.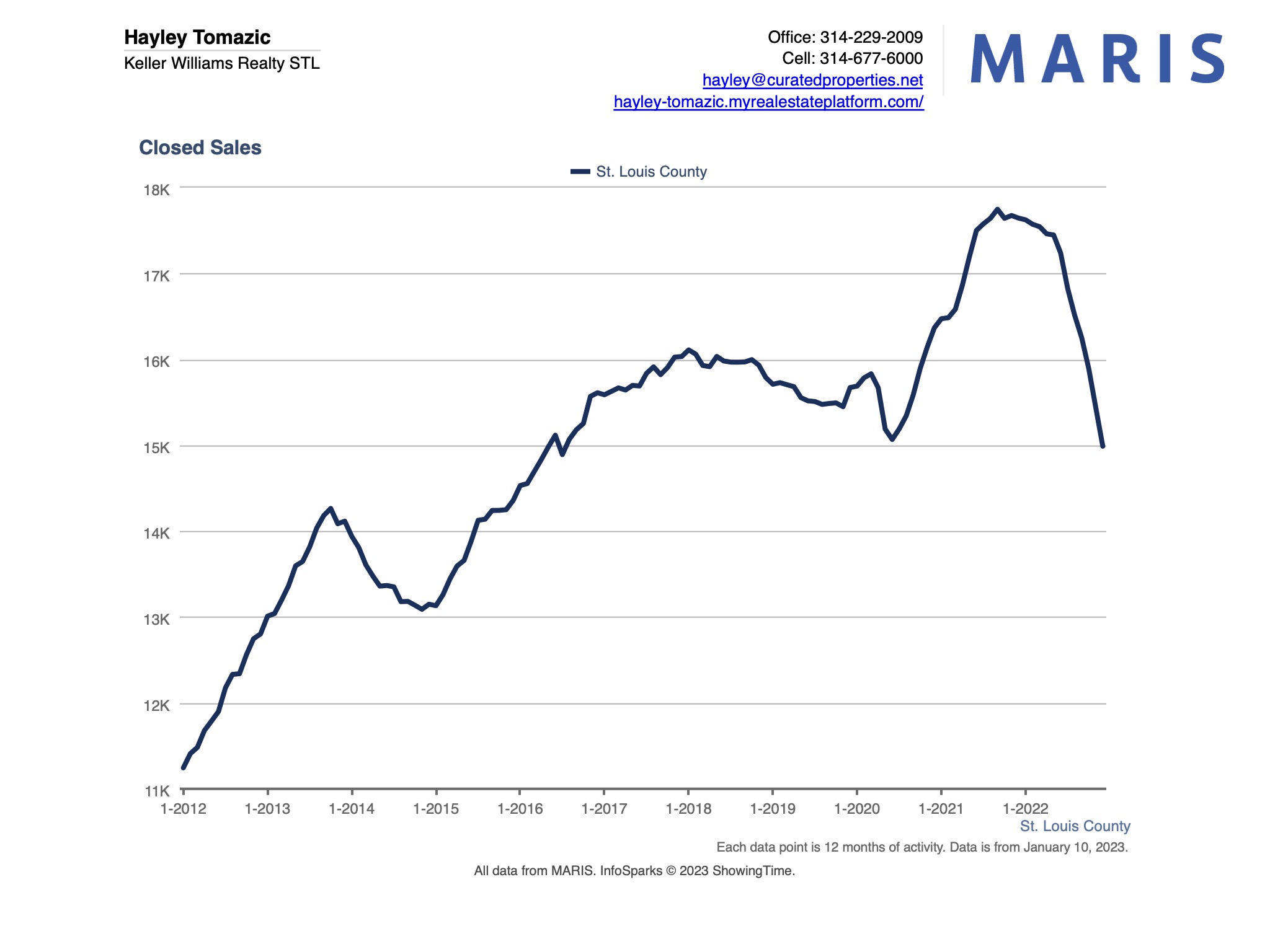 This graph is very interesting as it represents the number of closed sale transactions over the last 10 years. As you can see, sales are down this year from Pandemic highs but still above the levels of sales during 2012-2017.
So what does all this mean? Well since I don't have a crystal ball, I will give you my intuition regarding the housing market. Inventory is still very low. Many buyers put the pause on the search when interest rates hiked in the 2nd half of 2022. I think there is pent up demand waiting for this Spring housing market. It may not be a frenzy as in the past couple of years, but there are many people still wanting to make a move this year. If you might be one of those people, please reach out to me so I can best help you with your real estate needs.
Happy 2023!
-Hayley Tomazic
314-229-2009